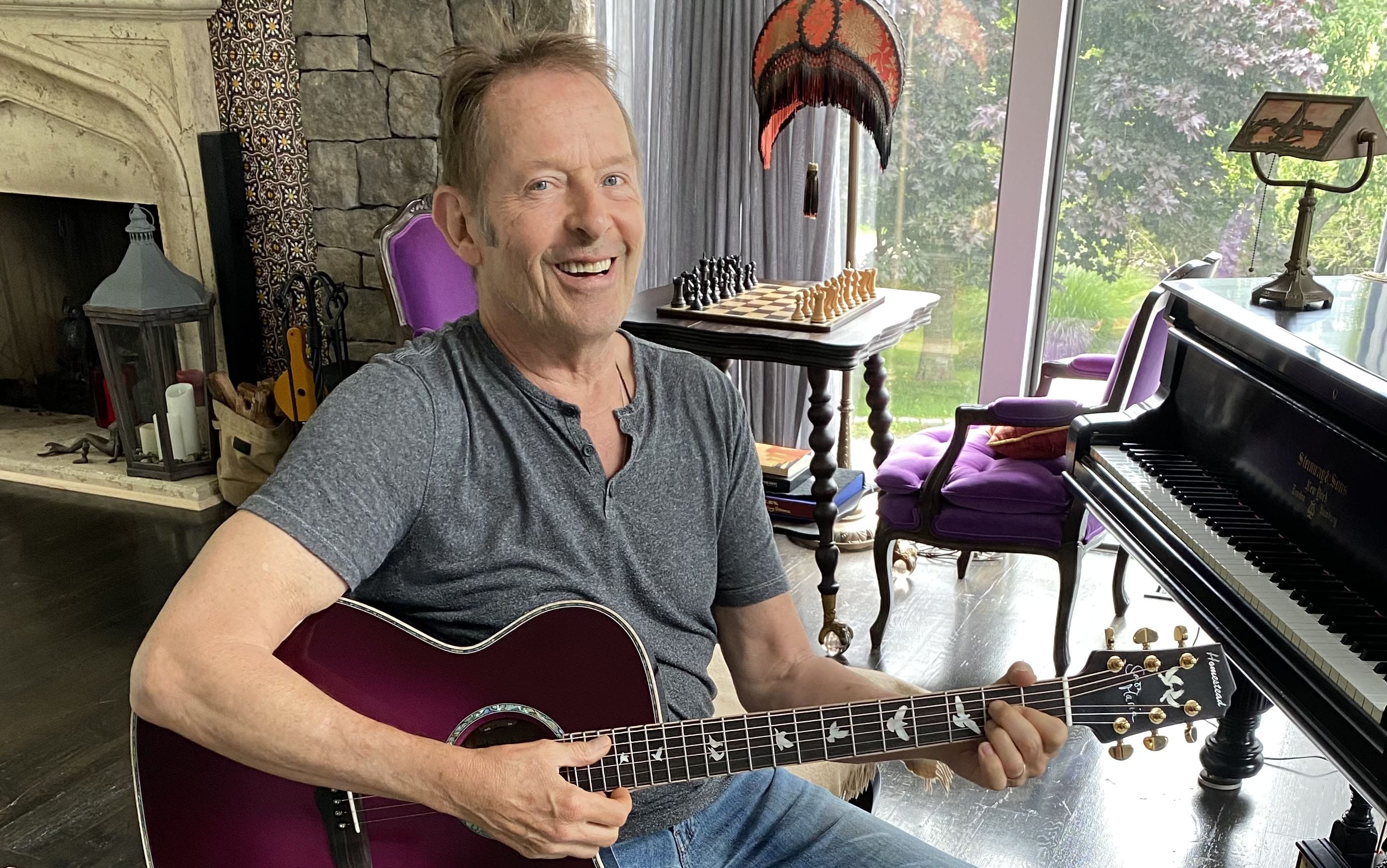 SIMON KIRKE
Simon Kirke (1949) is an English rock drummer best known as a member of 'Free' and 'Bad Company', the latter of which he has been the only continuous member since their inception. Simon Kirke, Paul Kossoff, Paul Rodgers and Andy Fraser formed Free in 1968. Their biggest hit, "All Right Now", was a number one in more than 20 countries in 1970.
After the disbanding of Free in 1973, Kirke and Rodgers again teamed up to form Bad Company. They were joined by guitarist Mick Ralphs (Mott the Hoople) and bassist Boz Burrell (King Crimson). Bad Company enjoyed great success throughout the 1970s. Their first three albums, Bad Company (1974), Straight Shooter (1975), and Run with the Pack (1976), reached the top five in the album charts in both the UK and the US. Many of their singles and songs, such as "Bad Company", "Can't Get Enough", "Good Lovin' Gone Bad", "Feel Like Makin' Love", "Ready for Love", "Shooting Star", and "Rock 'n' Roll Fantasy", remain staples of classic rock radio. They have sold over 20 million albums in the US and 40 million worldwide. Simon co-wrote many of Bad Company's songs.
Beside his percussion career Simon Kirke is also an accomplished singer-songwriter and guitar player. Simon frequently performs his own solo shows. About his singer-songwriter career he recently said the following: "While on tour with Bad Company, I always had a guitar with me – my musical companion. And over the years I wrote many songs. My dear friend Frank Carillo introduced me recently to Homestead Guitars and told me what beautiful guitars they make. Now they have built a guitar for me, I want to congratulate the luthiers and technicians who worked so hard in crafting this wonderful instrument. I am delighted and honoured to be associated with Homestead Guitars".
Homestead Guitars is proud to have Simon among their extending group of guitarists.
SIMON KIRKE CUSTOM SIGNATURE OMC SPECIFICATIES
Body 
Shape – OM with 1,5 cm thicker side Cutaway – Venetian Cutaway
Top wood (solid) – Adirondack AAA
Rosette – Abalone
Back & side wood (solid) – Javanese Rosewood
Side sizes – Extra Thick 10 cm on neck and 12 cm on tail
Back (body) – Three pieces
Purfling – Abalone
Binding – Flamed Maple
Neck
Style – V Shape
Nut width – 44,45mm
Neck & heel – Mahogany 1 piece
Fretboard wood – Ebony (V end)
Number of frets – 20 (14 from nut to body)
Fretboard inlay decoration – Pigeons from MoP
Binding – Flamed Maple
Headstock
Shape – Closed Headstock
Overlay/verneer – Ebony
Peg head – Gold plated
Head custom brand/ornament – Homestead (without initial) with Two Doves inlay and 'Simon Maria' inlay (see design) from MoP
Finishing
Colour headstock overlay – Natural (NC Paint)
Colour neck – Black (NC Paint)
Colour top (body) – Purple Burst (like Queen of Night, see picture) (NC Paint)
Colour side and back (body) – Black transparant (NC Paint)
Finishing headstock overlay – Gloss (NC Paint)
Finishing neck – Satin (NC Paint)
Finishing body – Gloss (NC Paint)
Accessories
Pickup – LR Baggs VTC
Nut & saddle – Bone
Special remarks – Heel cap inlayed with "Two Doves" and letter: "Maria" in red and "forever" in white.